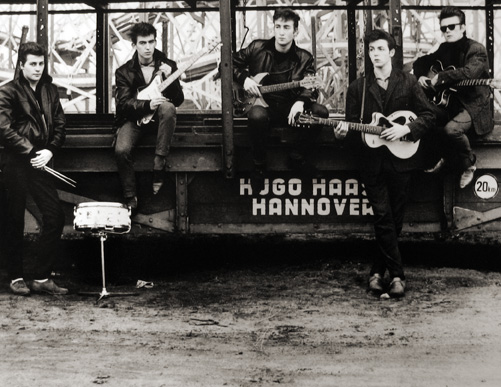 In short, we plan to make a documentary film over the next year, following the early stages of The Beatles career spent in Hamburg, 1960-1962, these were the formative years of The Beatles, and are poorly documented so far.
As well as The Beatles, our Documentary will also be following various other bands, all part of the Hamburg scene revolving around The Beatles in the early 60s (some say this was the birth place of European Rock n Roll).
The film will also portray the true work ethic of musicians, and how The Beatles really did put in the time and effort in Hamburg to achieve their lasting world fame. As well as being rich in content, it is also a top priority of ours to produce a film which is accurate, one which represents the Rock n Roll scene of Hamburg with faithful authenticity.
For the past 6 months we have been recruiting Beatles experts from across the globe to assist us in this, and of course s
uch a project could not come about without support from the vast Beatles community out there.
Join the online conversation by becoming part of our Facebook group
We've been gathering stories and experiences from Beatles fans/experts, compiling this archive of Hamburg Beatles info and, slowly but surely, separating fact from fiction. The response we've had has been extremely positive and exciting so far, but now we're planning on taking this project to the next level, and we need your help.